J R I n s p e c t i o n s 7 5 L L C


908-477-1466

Are you looking for a Home Inspector
with knowledge or experience?
What if you could have both?
If you hire Jim Ragucci, the owner and operator of J R Inspections 75, you will not only be getting a New Jersey licensed home inspector, and an INTERNACHI CPI (Certified Professional Inspector) but a true professional with many years of experience in home construction.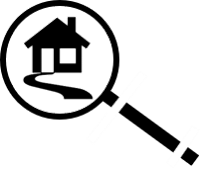 Before becoming a NJ home inspector, Jim taught carpentry and woodworking and ran a home improvements business for over 30 years. Unlike many other inspectors, Jim has the necessary knowledge and experience to help a home buyer or seller identify all the qualities and deficiencies in any home.

The knowledge you gain from J R Inspections 75 will help you to make
a safe home purchasing decision for you and your family.
Don't take our word for it. Check out some of our existing testimonials and contact those who recommend JR Inspections 75! Still not convinced? Take a look at what JR Inspections 75 discovered during recent inspections.
IMPORTANT TO NOTE!
JR Inspections 75 inspects residential property for the purpose of pre-sale or post-sale fitness and compliance with New Jersey State and County ordinances. DO NOT CONTACT US if you have a possible code violation issue or landlord dispute in an apartment complex or other shared property. In this case, please contact the New Jersey Department of Community Affairs.
EMAIL NOTES - if you have tried to e-mail Jim, and you received an "Undeliverable" message, please look at what address is listed in the bounce message. If it references outlook.com, you may ignore this error message, and it is likely Jim received your message anyway. We are looking to solve this "false positive" issue soon.